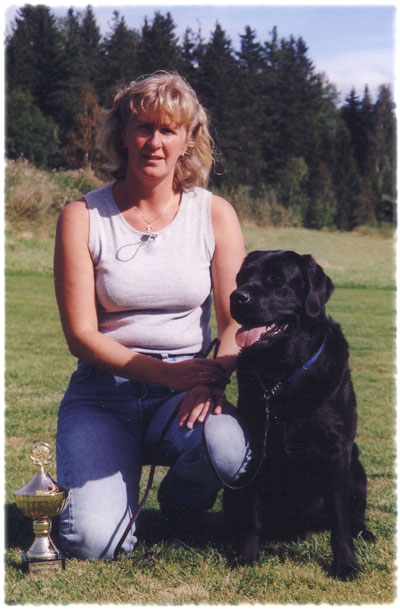 Alex and Nina
Trewinnard Music Maker - To-Bonn's Figlia Di Jack
9 July 1995 - 24 October 2006
Hips: Normal/UA - Elbows: 0-0
Eyes: Clear/UA
Title: Swedish Working Champion (SBCh Spår)
Show: 1st Junior Class, 1st Veteran Class
Merits:
Working test/Bruksprov: 6 x CC/Cert
Obedience test/Lydnadsprov: 3 x 2nd Elite Class
Owner: Katarina Berglund, Kramfors



Pedigree
Trewinnard
Music Maker

Sandylands
Special Vintage

Sandylands
Rise And Shine

GBSHCH
Ransom of Sandylands

Sandylands Bramble

Sandylands
Abba

GBSHCH
Ardmargha Mad Hatter

GBSHCH
Sandylands Busy Liz

Trewinnard
Time For Tea

Ranchaven
Rock Steady
Of Trewinnard

GBSHCH
Trewinnard Not Likely

Ranchaven Jill

Trewinnard
Startime

GBCH
Fabracken Comedy Star

GBSHCH Sandylands Not Tonight of Trewinnard

Lancroft
All's Fair

Sandylands Marksboy
of Langdale

GBCH
Sandylands Mark

GBSHCH Sandylands
Waghorn Honesty

Langdale
Early Bird

GBSHCH
Novacroft Charles

Langdale Merry-Step

Broadmarks
Marmite

NUCH
Imp's
Herbie-Mann

SUCH NUCH Puhs Imp

Imp's Black-Nugget

LP
Forgemartins
Kellie

Landyke Raffles

Junicott Penny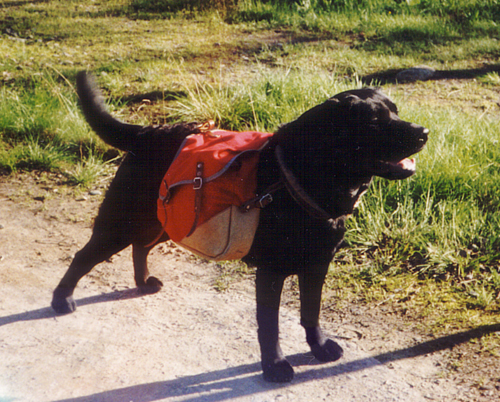 Alex - 4 years


Alex är far till 4 valpkullar på Hundskolan i Sollefteå. Från en av dessa valpkullar kom SVCH, NVCH, NordVCH HS 10156 Bianca. Läs mer här >>
Nina var fodervärd till Caccia Agrippina 'Freja', som var kullsyster till ledarhunden Caccia Atlas samt Caccia Alpha. När Freja blev ledarhund, köpte Nina Alex.


Alex has sired 4 litters at the Swedish Centre of Guide Dogs. From one of these litters came SwTrCh, NorwTrCh, NordTrCh HS 10156 Bianca. Read more >>
Nina was the Guide Dog puppy raiser of Caccia Agrippina 'Freja', the litter sister to the Guide Dog Caccia Atlas and Caccia Alpha. When Freja became a Guide Dog, Alex was bought.