Lovely pictures of dogs bred by us
- sent in by their owners

Picnic
Caccia Chiamate Napoli 'Max'
with friends goes for a picnic.


Little brownie / tomtenisse
Max - Christmas 2005


Understanding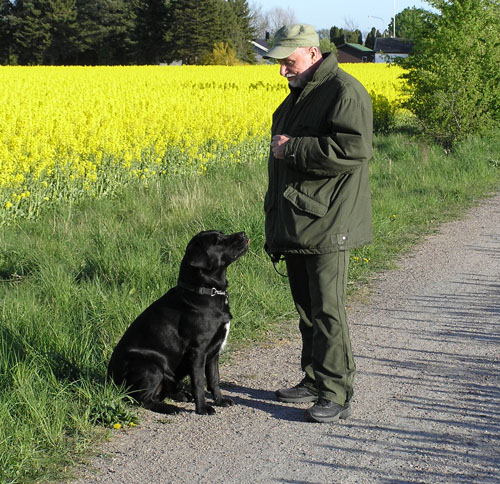 Max and his master in typical Skåne
(southern Sweden) surroundings.


Ludde - The skipper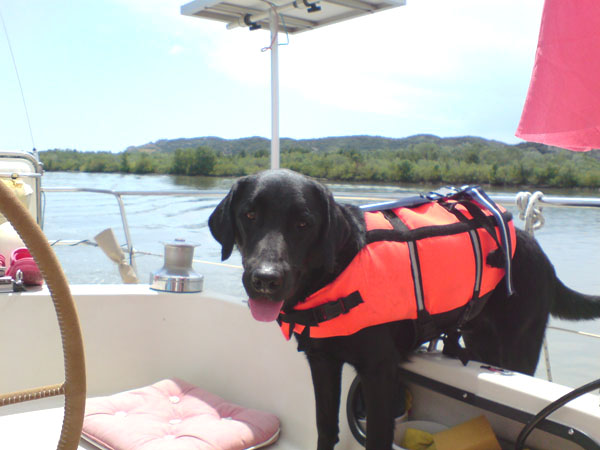 Caccia Guaglione - Så här skriver husse:
"Ludde har nu varit med oss från Avignon i södra Frankrike till Nyköping-Falster i Danmark.
Vi har gått på kanalerna i Frankrike och Tyskland för att till slut få segla en liten bit. Han har verkligen anpassat sig till både värme, båt, tempo och att inte alltid kunna få göra vad man behöver när man behöver det. Kompensationen är att han aldrig haft längre än 12 m till hela flocken dygnet runt!"
Caccia Chiamate Napoli and Caccia Guaglione (DoB 2005)
(Ch Mallorn's Diesel - Applejack's Texas Twilight)


Stromboli in Israel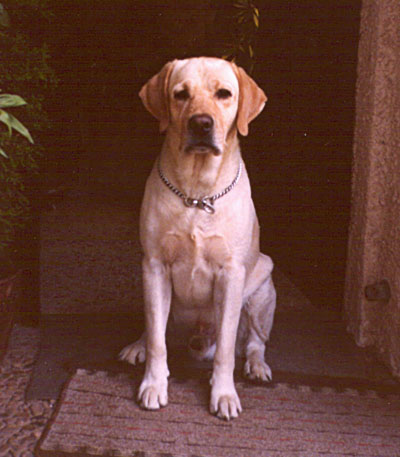 ILCH Caccia Stromboli - 4 years old
Born in 1988 and exported to Israel as a puppy.
(Sandylands April Madness - Sandylands Catch Penny)


Best friends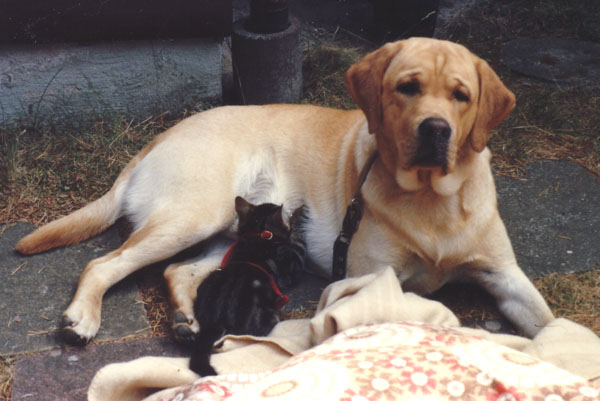 LP Caccia Sempre Meglio 'Greven' - born 1991 -
(Note his true 'ottertail'.)
with the cat/bondkatten Fredde born at Caccia.
Sire: Smitan Appollo Of Sandylands
Dam: Caccia Seta
(black litter sister of Stromboli)


Tammi - The soldier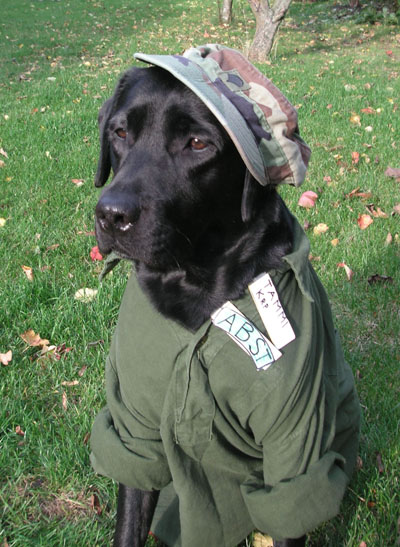 Caccia Tiramisu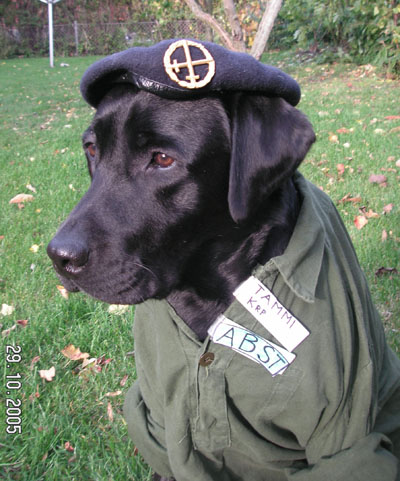 Tammi has military force connections ...


Cody
Caccia Tipperary as a very young dog


Tintin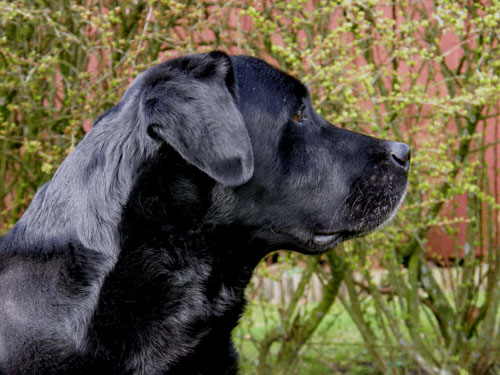 Beautiful head study of Caccia Tintin - 5 years old
Caccia Tiramisu, Caccia Tipperary and Caccia Tintin (DoB 2003)
(Attikonak What The Heck Guideline - Applejack's Texas Twilight)


Cim - 15 years old - DoB 1991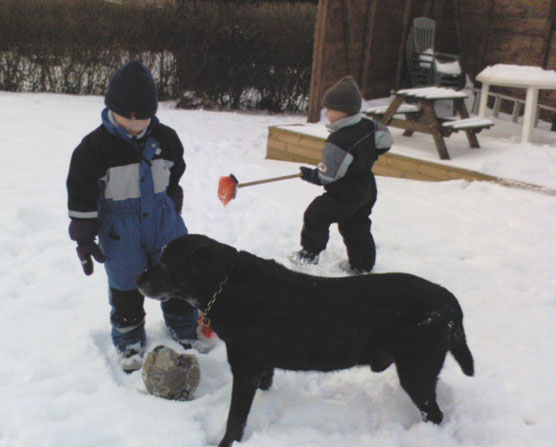 Caccia Cutty Sark 'Cim' - with his favourite football -
playing with the twin brothers Calle and Emil on his 15th birthday.
Sire: Smitan Appollo Of Sandylands
Dam: Follytower Brigantine
(by GBCh Kupros Master Mariner)


Dallas - on holiday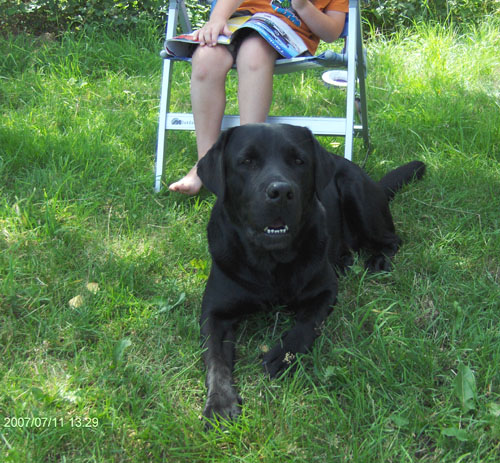 Caccia Core 'ngrato 'Dallas' (DoB 2005) and Calle
(Dallas is a litter brother to Max and Ludde.)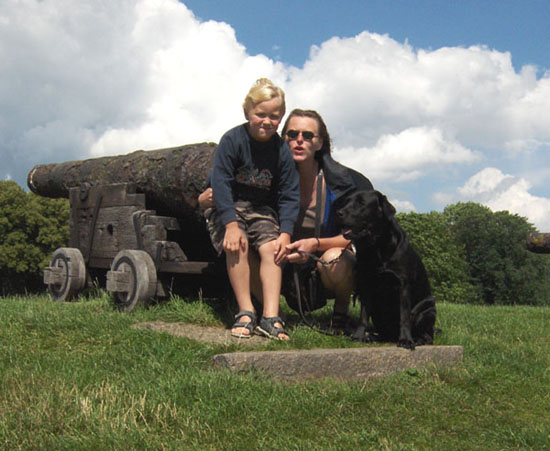 Dallas with Calle and Mita on holiday
After Cim had passed away, the twin brothers Calle and Emil
missed him a lot and a year later Dallas moved in.

Jag tackar mina valpköpare, som bidragit med dessa underbara bilder, av hela mitt hjärta. Varje gång jag tittar på dem blir jag både glad och nostalgisk. Flera av dem är nu i hundhimmeln men de kommer alltid att vara i mitt minne.