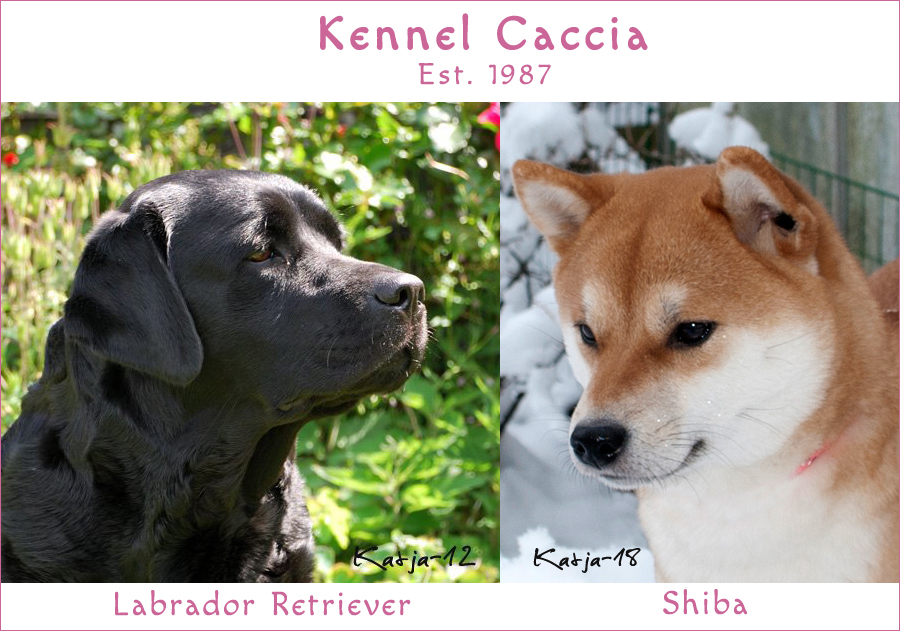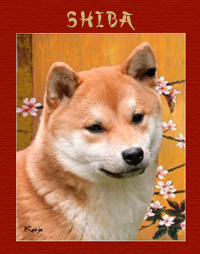 Våra Shiba-sidor / Our Shiba pages >>
Tenshi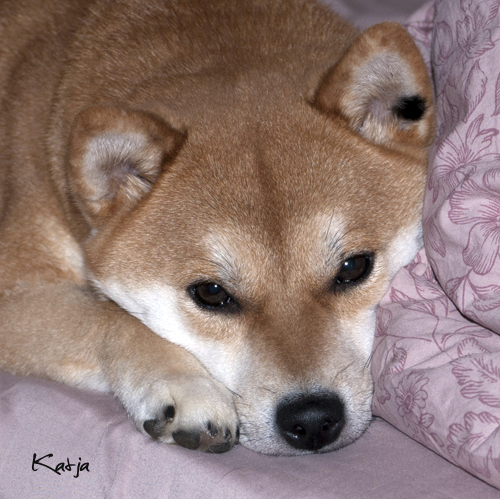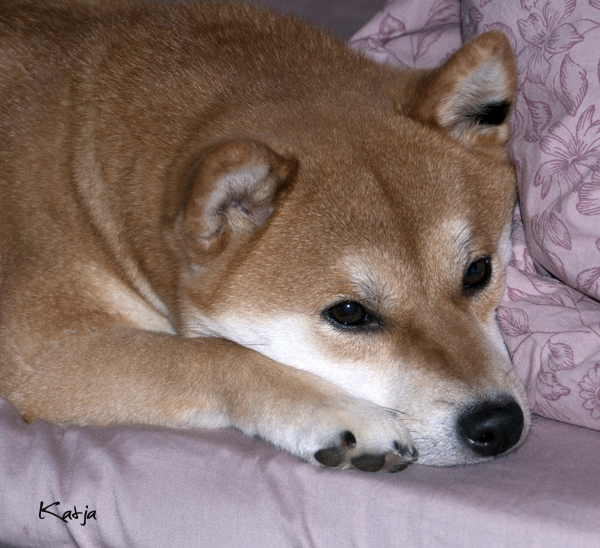 Noven's Looks Like An Angel "Tenshi"
(2 years within 3 days)
by Multi CH & Multi Winner Mara-Shimas Ichi Kana Yuushi
ex NL CH SE UCH Jugend Bundessiegerin-13 Mara-Shimas Amari Asayake
Ronja 10 år / Ronja 10 years
December 4, 2018
Alexandra together with Ronja and Tenshi
Ronja
Born 2008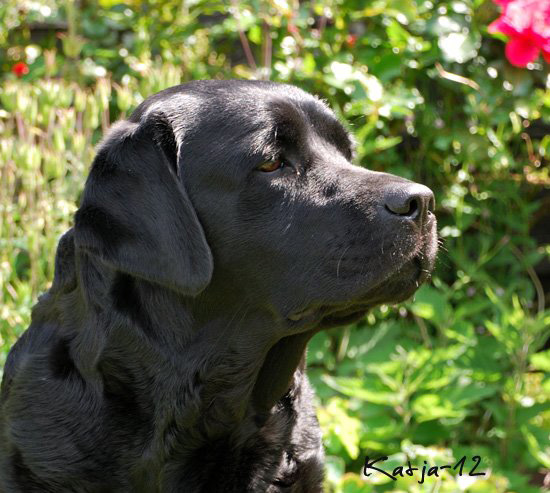 Ronja 3½ years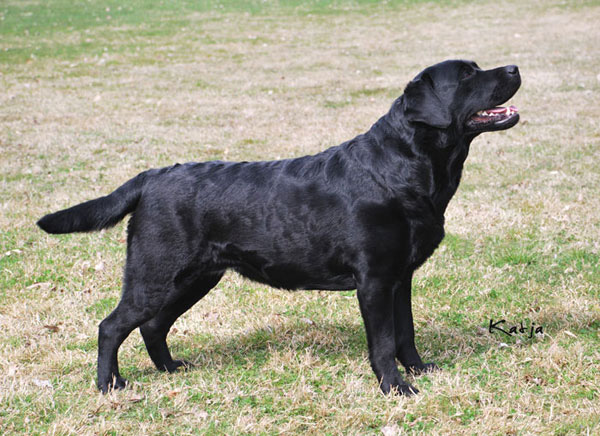 Taleem Give N Take At Tapeatom
(16 months)
by Sandylands Gentle Touch At Lembas
ex Taleem Spirit Of Time
"Ronja" has 121 grandchildren in Sweden, Denmark and Norway until 2018.
| | |
| --- | --- |
| Caccia Sherlock Holmes, Caccia Kitty Drew, Caccia Cornelia Gray | 18 in SE |
| (by DKCH Jayncourt Significant Star) | |
| Caccia Naevia (by Cha's Teddy Toys) | 10 in SE |
| DKCH SECH(U) DECH DEVDHCH NORDJV12 Caccia Only You, Caccia Stand By Me | 34 in DK |
| (by Multi CH & Multi Winner Cut'n Cordoza's Final Match) | |
| Caccia Spartacus (by Cha's Teddy Toys) | 50 in NO |
| Caccia Carmen (by NORDCH SECH(U) DKCH NOCH DKJV13 Annual's Poker Star) | 17 in NO |
Ronja's daughter Maggie
Born 2011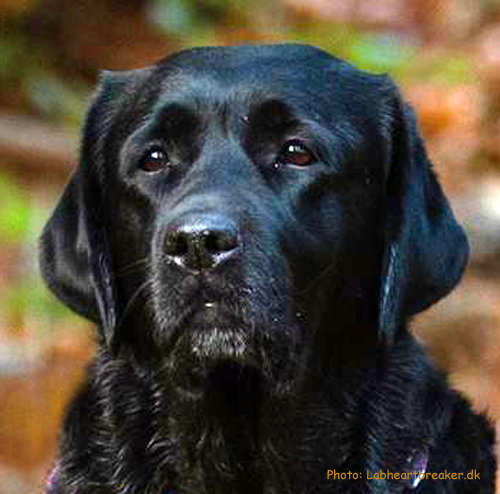 Maggie 7 years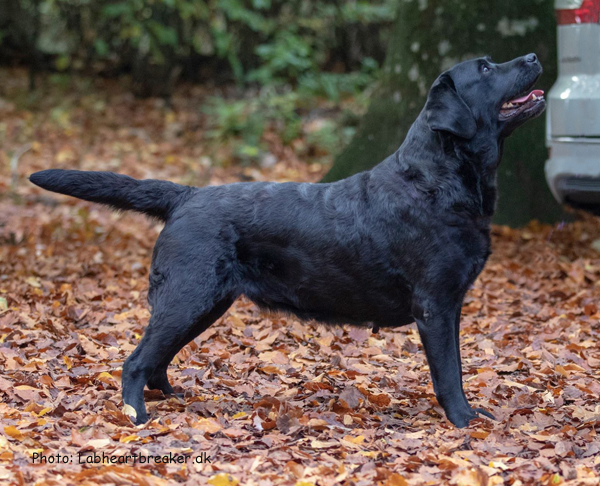 DKCH SECH(U) DECH DEVDHCH NORDJW12
Caccia Only You
(7 years)
by Multi CH & Multi Winner Cut'n Cordoza's Final Match
ex Taleem Spirit Of Time
"Maggie" has a total of 70 grandchildren through her son
DKCH SECH(U) Mighty Rebels Only Sense
(53 offspring in Denmark and 17 offspring in Sweden).
Owner: Susanne Hemmingsen, Lab Heartbreaker, Denmark
Ronja's daughter Mollie
Born 2013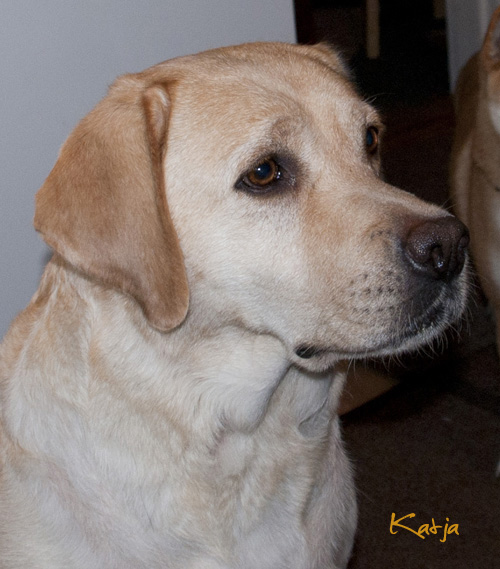 Mollie 5½ years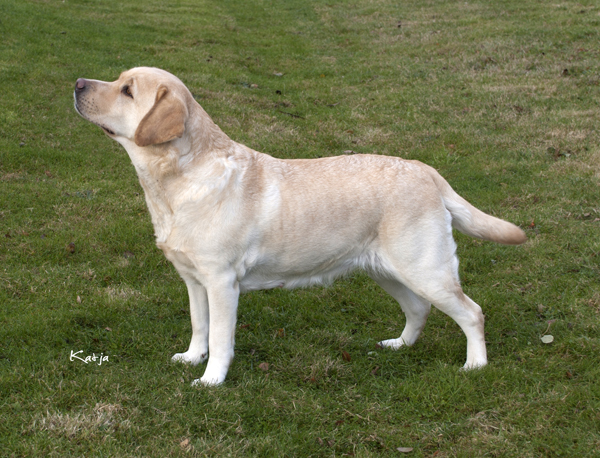 Caccia Naevia
(3½ years)
by Cha's Teddy Toys
ex Taleem Give N Take At Tapeatom
Owner: Jan Schiller, Sweden


Klicka på länken ovan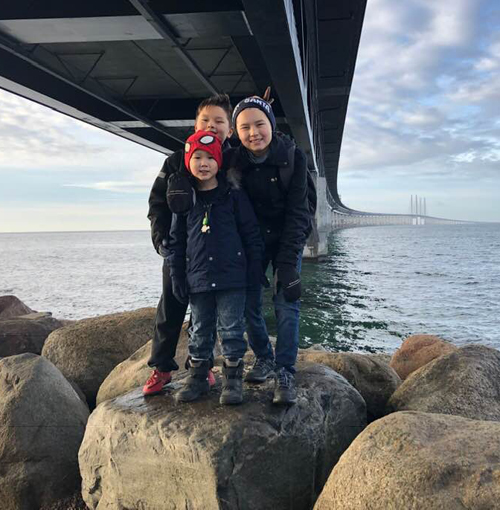 Foto: Luciano Pasquariello
Alexandra (snart 11 år), Theo (8½ år) och Felix (snart 6 år)
vid Öresundsbrons brofäste - vägen mot kontinenten.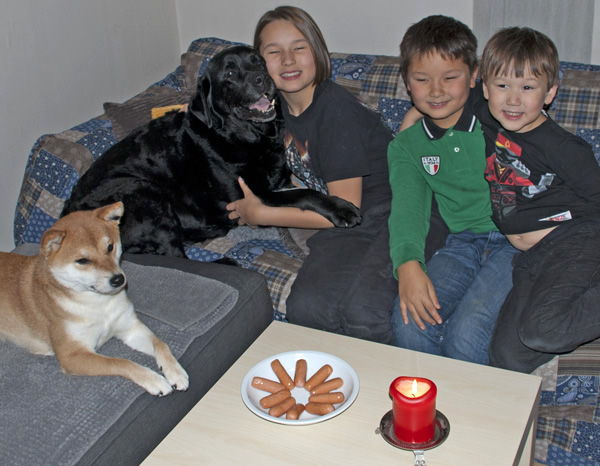 Alexandra, Theo, Felix och Tenshi (utan päls nästan) firar Ronjas 10-års-födelsedag.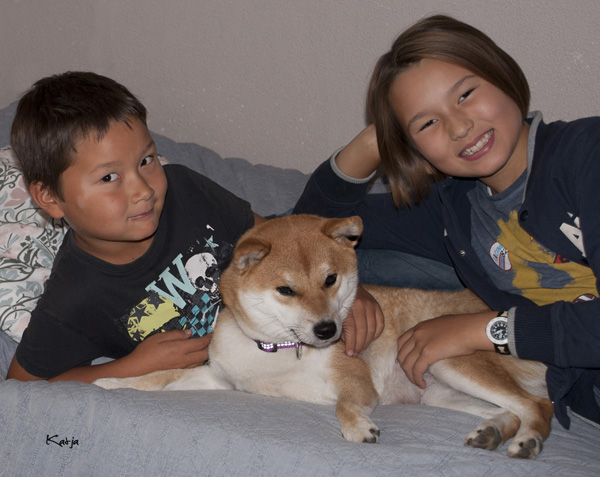 Theo och Alexandra gullar med Tenshi som ser söt ut men vem vet vad hon tänker?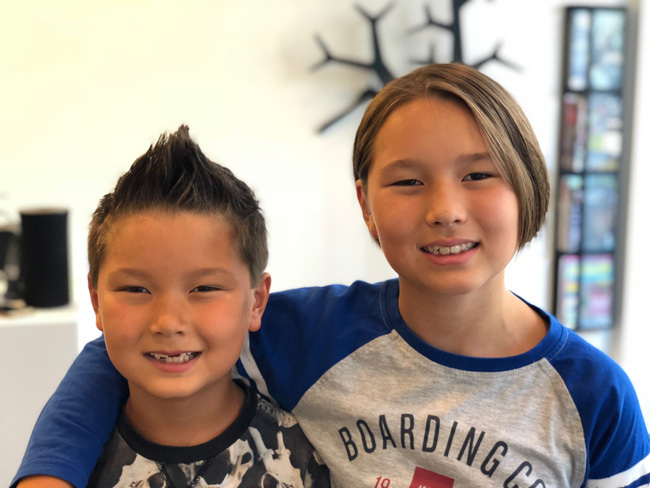 Två nyklippta barnbarn - Theo 7½ år med tuff frisyr och två luckor i främre tandraden
och Alexandra 10 år med kortklippt page för bekvämlighetens skull.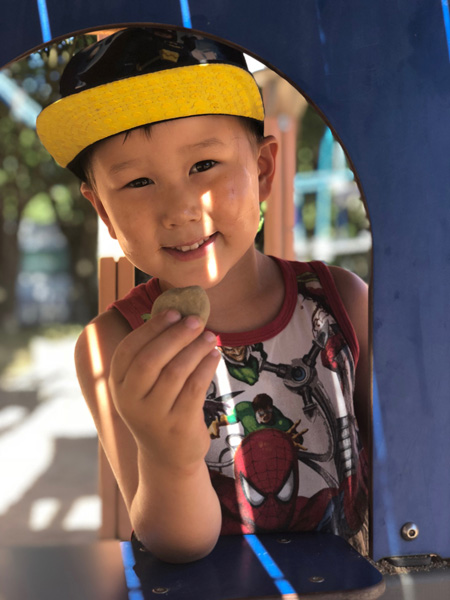 Yngsta barnbarnet - charmtrollet Felix nästan 5½ år gammal -
lämnar ingen oberörd på gott och ont.
Äldsta barnbarnet Benjamin var på Malta, så honom får jag
fota en annan gång. Han är väl ingen linslus precis heller.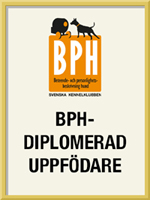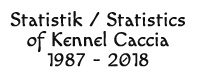 Senast uppdaterad/Last update:
15-jan-2019
© Caccia Labradors 1998-2019. WebDesign/WebMaster Katja Sjöberg. All rights reserved.